Tech Talk for Friday February 14th 2020
Holidays
U.S. and Canadian equity markets are closed for a holiday on Monday.
StockTwits released yesterday @EquityClock
Medtronic $MDT, an S&P 100 stock moved below $115.00 completing a double top pattern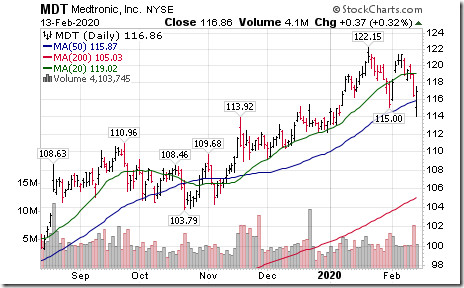 Power Corp. $POW.CA, a TSX 60 stock moved above $34.72 to an all-time high extending an intermediate uptrend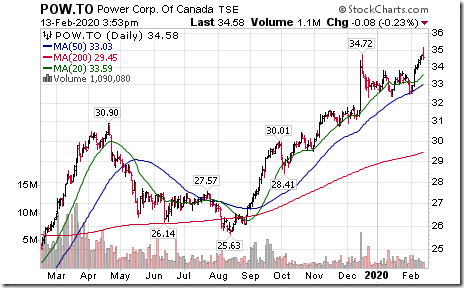 Josef Schachter's Presentation at the World Outlook Conference
Josef presented three important themes at the conference:
Historically, energy outperforms as the commodity cycle unfolds.
In 2H/20 we see US$75/b for WTI crude oil and by 2024 over US$100/b.
The S&P/TSX Energy Index should triple in the coming 4-5 years and many growth and exploration ideas could be 10 baggers!
More information on Josef's services is available at
Editor's Note: Crude oil has a history of bottoming at this time of year on a real and relative basis for a seasonal trade to the end of June Short term momentum indicators have turned higher.
Crude Oil Futures (CL) Seasonal Chart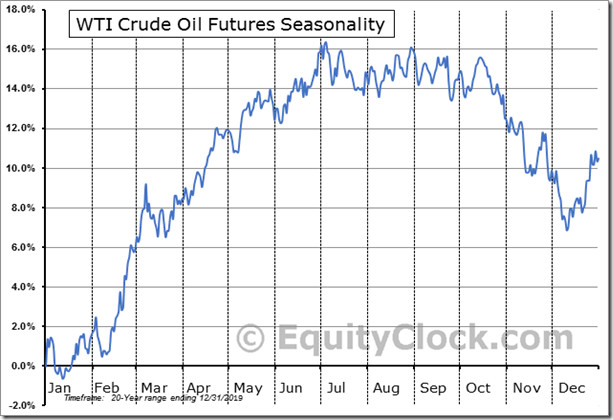 Trader's Corner
Equity Indices and related ETFs
Daily Seasonal/Technical Equity Trends for February 13th 2020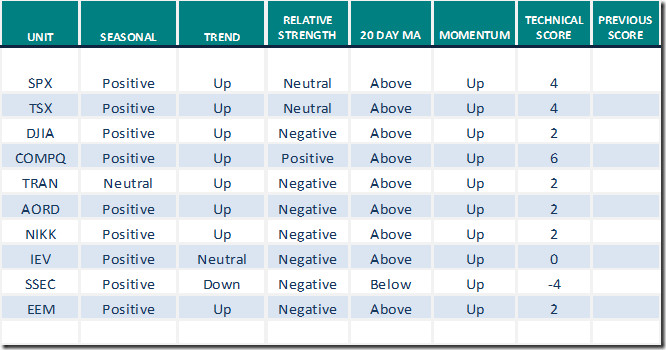 Green: Increase from previous day
Red: Decrease from previous day
Commodities
Daily Seasonal/Technical Commodities Trends for February 13th 2020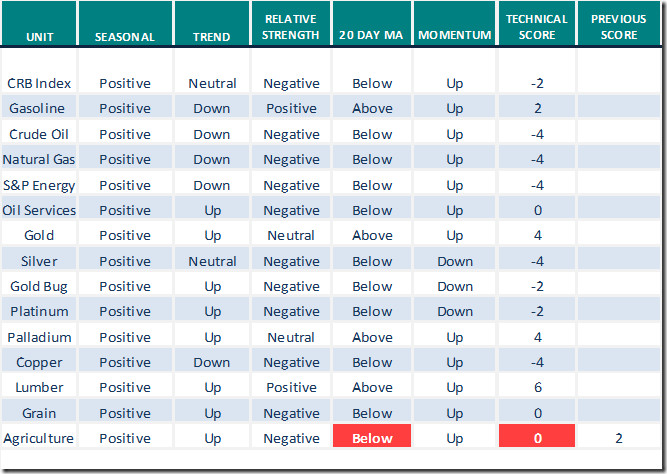 Green: Increase from previous day
Red: Decrease from previous day
Sectors
Daily Seasonal/Technical Sector Trends for February 13th 2020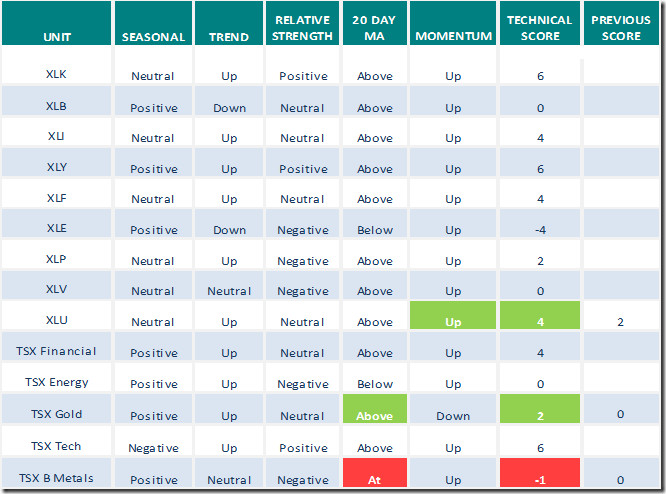 Green: Increase from previous day
Red: Decrease from previous day
Disclaimer: Seasonality and technical ratings offered in this report and at
www.equityclock.com are for information only. They should not be considered as advice to purchase or to sell mentioned securities. Data offered in this report is believed to be accurate, but is not guaranteed