Tech Talk for Wednesday January 27th 2021
Technical Notes for Tuesday January 26th
Fox (FOXA), a NASDAQ 100 stock moved above $32.18 and $32.51 resuming an intermediate uptrend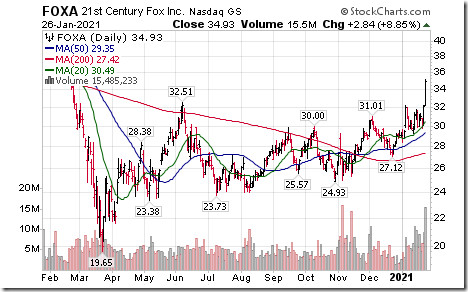 Microsoft (MSFT), a Dow Jones Industrial Average stock moved above $232.25 to an all-time high extending an intermediate uptrend. After the close the company reported higher than consensus quarterly earnings. The stock tacked on an additional $10.35 to $243.18.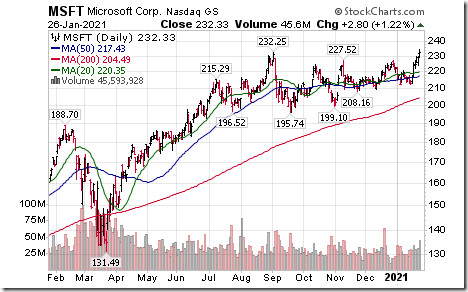 Dollar Tree (DLTR), a NASDAQ 100 stock moved below $105.31 completing a double top pattern.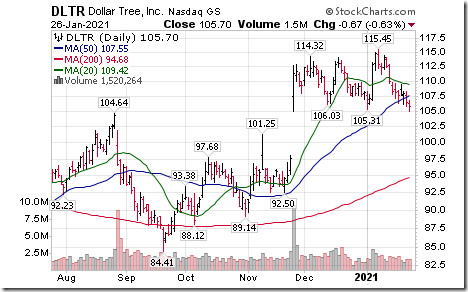 Yamana Gold (YRI), a TSX 60 stock moved below $6.38 extending an intermediate downtrend.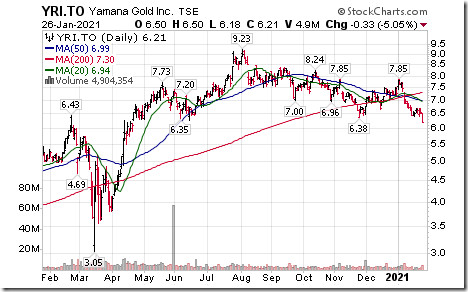 Trader's Corner
Equity Indices and Related ETFs
Daily Seasonal/Technical Equity Trends for January 26th 2021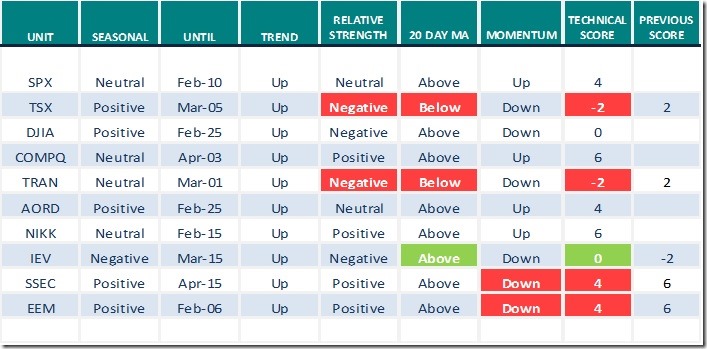 Green: Increase from previous day
Red: Decrease from previous day
Commodities
Daily Seasonal/Technical Commodities Trends for January 26th 2021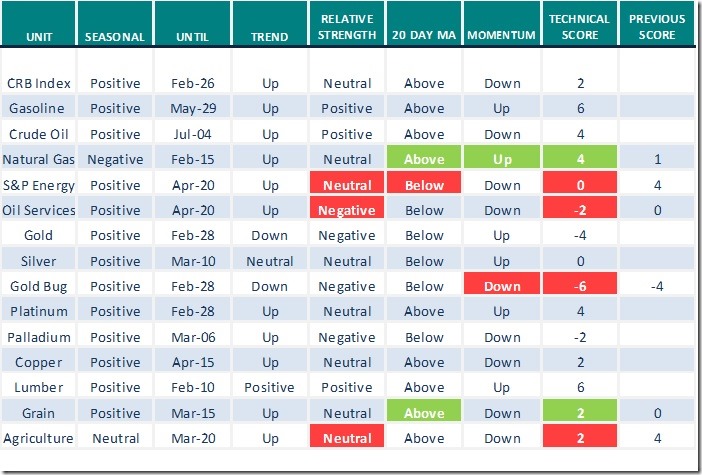 Green: Increase from previous day
Red: Decrease from previous day
Sectors
Daily Seasonal/Technical Sector Trends for January 26th 2021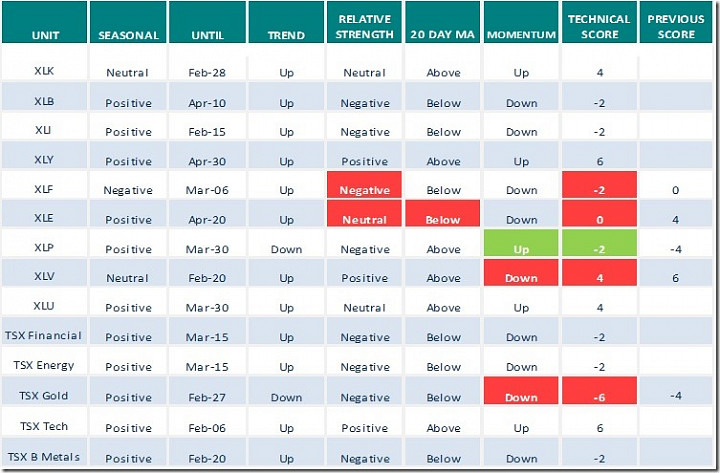 Green: Increase from previous day
Red: Decrease from previous day
Disclaimer: Seasonality and technical ratings offered in this report and at
www.equityclock.com are for information only. They should not be considered as advice to purchase or to sell mentioned securities. Data offered in this report is believed to be accurate, but is not guaranteed